Location & Hours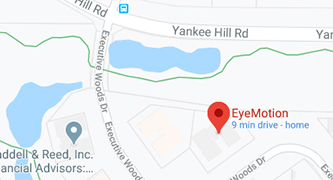 9270 Wicker Ave, Ste A
St. John, IN 46373
| | |
| --- | --- |
| Monday | Closed |
| Tuesday | 9:00 AM - 6:00 PM |
| Wednesday | 8:00 AM - 5:00 PM |
| Thursday | 8:00 AM - 5:00 PM |
| Friday | 8:00 AM - 2:00 PM |
| Saturday | 8:00 AM - 12:00 PM |
| Sunday | Closed |
Get Directions
Meet Our Staff
William Bisset
William, the father of Dr. Anderson, joined the team in 2015 as a lab specialist. Providing specialty cut lenses for patient frames, as well as expertly fit them at dispense. William is the husband of Yvonne, and is a devoted family man. Stemming from a very large family himself, with 9 siblings, he absolutely adores spending time with all of them. He also takes great pride in his abilities in the kitchen, and is not shy to brag about his masterfly made Curtis Stone pots and pans.
Yvonne Bisset
Joining the practice upon its start in 2011 as an optometric assistant, Yvonne, the mother of Dr. Anderson has spent the last 10 years working incredibly hard to build strong relationships with patients and provide them with a delightful experience from the moment they walk through the door. Yvonne has been married to her husband, William, for 48 years, having 5 children, and 11 grandchildren. She spends her free time watching her favorite team, the Chicago Cubs, as well as the cheesiest Hallmark movies available, while enjoying the company of her 4 cats.
Christine Selby
Christine, the older sister of Dr. Anderson entered the ClearVue EyeCare scene as the billing coordinator in 2015, with the goal of ensuring that every patient that walks through the door is well informed about all of their insurance related benefits, and leaves with a clear understanding of all charges billed. Christine has 2 children of her own, and loves to sew in her free time. Christine also attended the opening of Wahlburgers Chicago, in which she met, and got a photograph with her idol, New Kids On The Block member and actor, Donnie Wahlberg.
Doug Bisset
Doug joined the ClearVue EyeCare family in 2012, as the front desk associate. Doug, the younger brother of Dr. Anderson came on board to ensure that all patients have a pleasant experience and a clear understanding of all financial options available to them. In his free time, Doug loves spending time with his wife and 4 kids, along with both of his dogs, and his cat! He enjoys singing karaoke, and never missing a Chicago Cubs game.
Natalie Anderson
Natalie, one of the newest additions to the ClearVue EyeCare staff, joined the team in 2020 as an optometry tech, in which she provides all patients with a warm and welcoming experience, as well as pre-testing them in a timely manner. She is the niece of Dr. Anderson and lives with her parents and younger brother. She relishes time spent with her family, and thoroughly enjoys watching true-crime documentaries with them. Natalie is also currently attending Indiana University Northwest for Elementary Education, with plans to one day become a school teacher.
Alex Anderson
Alex is the eldest of Dr. Anderson's children, working as the COO of Marketing and Social Media Outreach, he looks for as many ways to improve the outreach of the business as possible. Alex loves spending his free time watching and reading about basketball and football. As well as listening to copious amounts of podcasts in order to stay up-to-date and relevant with all things going on in the world.