Location & Hours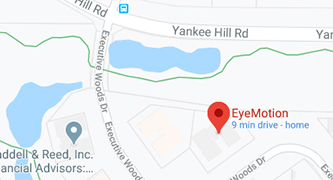 9270 Wicker Ave, Ste A
St. John, IN 46373
| | |
| --- | --- |
| Monday | Closed |
| Tuesday | 10:00 AM - 7:00 PM |
| Wednesday | 8:00 AM - 5:00 PM |
| Thursday | 9:00 AM - 6:00 PM |
| Friday | 8:00 AM - 2:00 PM |
| Saturday | 8:00 AM - 12:00 PM |
| Sunday | Closed |
Get Directions
Meet Our Staff
Name: William Bisset
Date Joined: 2015
Family: Married to Yvonne for 48 Years; 5 Children; 10 grandchildren; Cats: Thai, Jack, Sally, Wrigley. Dragon: Wrex
Hobbies: Color By Numbers, Watching the Cubs, Cooking with his brand new Curtis Stone pans
Fun Fact: Stemming from a very large family tree, he is one of 9 siblings. He is a very avid family man and loves spending time with them.
Title/Role: Lab Specialist
Professional Goals: Specialty cut lenses for patient frames, as well as expertly fit them at dispense. As well as providing any sort of adjustment needed to any frame brought in by any patient.
Name: Yvonne Bisset
Date Joined: 2011
Family: Husband of 48 Years; 5 Children; 10 Grandchildren; Cats: Thai, Jack, Sally, Wrigley
Hobbies: Watching the Cubs, Watching Hallmark and Lifetime movies, Spending time with her grandchildren
Fun Fact: Juxtapose to her husband, Yvonne is an only child who grew up in Cedar Lake, and married into an entirely different family dynamic that she grew up with. She is also a one-time winner of the Hanover Central High School Talent Show
Title/Role: Optometric Assistant
Professional Goals: Ensure that all patients receive a delightful experience from the time they walk in the door until the time they leave. As well as placing all contact lense orders for patients in need.


Name: Christine Selby
Date Joined: 2015
Family: 2 sons; Dylan, Andrew, Dog; Petey
Hobbies: Reading, Sewing, Listening to New Kids on the Block
Fun Fact: She was at the opening of Wahlburgers Chicago, and got to meet and take a picture with Donnie Wahlberg.
Title/Role: Billing Coordinator
Professional Goals: To ensure that every patient walks through the door is well informed about all insurance related benefits, and leaves with a clear understanding of all charges billed.
Name: Doug Bisset
Date Joined: 2012
Family: Wife, 4 kids: Avery, Charlotte Rose, Adia, Demetria; 2 Dogs: Rizzo, Elsa; Cat: Binx
Hobbies: Watching the Cubs; Watching movies with his kids, Playing with his dogs; Singing Karaoke
Fun Fact: During the filming of "Public Enemies," Doug got to meet his favorite actor, Johnny Depp.
Title/Role: Front Desk Associate
Professional Goals: Make sure all patients have a pleasant experience and a clear understanding of all financial options.
Name: Natalie Anderson
Date Joined: 2020
Family: Parents, Brother; Cat: Luna
Hobbies: Reading, Watching YouTube, Watching True-Crime Documentaries
Fun Fact: She is currently attending Indiana University Northwest for Elementary Education, with plans to one day become a teacher.
Title/Role: Optometry Tech
Professional Goals: Pre-test all patients in a timely manner, as well as providing them with a warm and welcoming experience.