Location & Hours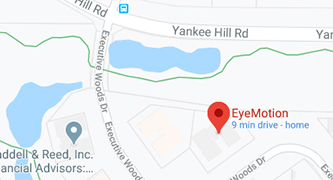 9270 Wicker Ave, Ste A
St. John, IN 46373
| | |
| --- | --- |
| Monday | Closed |
| Tuesday | 9:00 AM - 6:00 PM |
| Wednesday | 8:00 AM - 5:00 PM |
| Thursday | 8:00 AM - 5:00 PM |
| Friday | 8:00 AM - 2:00 PM |
| Saturday | 8:00 AM - 12:00 PM |
| Sunday | Closed |
Get Directions
Meet Our Staff
Yvonne Bisset
Joining the practice upon its start in 2011 as an optometric assistant, Yvonne, the mother of Dr. Anderson has spent the last 12 years working incredibly hard to build strong relationships with patients and provide them with a delightful experience from the moment they walk through the door or call on the phone. Yvonne has been married to her husband, William, for more than 50 years, having 5 children, and 12 grandchildren. She spends her free time watching her favorite team, the Chicago Cubs, as well as the cheesiest Hallmark movies available, while enjoying the company of her 4 cats and Shih Tzu, Cubbie.
William Bisset
William, the father of Dr. Anderson, joined the team in 2015 as a lab specialist. He provides specialty cut lenses for patient frames, as well as expertly fits them at dispense. William is the husband of Yvonne, and is a devoted family man. Stemming from a very large family himself, with 8 siblings, he absolutely adores spending time with all of them. He also takes great pride in his abilities in the kitchen, and is not shy to brag about his masterfly made Curtis Stone pots and pans.
Christine Selby
Christine, the older sister of Dr. Anderson entered the ClearVue EyeCare scene as the billing coordinator in 2015, with the goal of ensuring that every patient that walks through the door is well informed about all of their insurance
related benefits, and leaves with a clear understanding of all charges billed. In 2022, Christine began a new role as office manager. She is dedicated to providing not only a great patient experience, but also a wonderful work environment. Christine has 2 children, and loves to sew in her free time. Christine also attended the opening of Wahlburgers Chicago, in which she met, and got a photograph with her idol, New Kids On The Block member and actor, Donnie Wahlberg.
Natalie Anderson
Natalie joined the ClearVue EyeCare team in 2020. She operates our front desk and dispensary, and also serves as our dry eye coordinator. She provides all patients with a warm and welcoming experience. Natalie is the niece of Dr. Anderson. She relishes time spent with her family, and thoroughly enjoys watching football and true-crime documentaries with them. She is an avid reader. Natalie is currently attending Indiana University Northwest. Fun fact: she owns all of the Harry Potter Lego sets.
Kara Bulla
Kara is the newest addition to the ClearVue EyeCare staff, joining the team in 2023 as an optometric tech. She is responsible for pre-testing patients in a professional, friendly, and timely manner. Kara enjoys spending her time watching the Packers play football and listening to live music. She has seen her favorite band, Greta Van Fleet, in concert several times. Kara plans to attend college to pursue a degree in psychology.
Alex Anderson
Alex is the eldest of Dr. Anderson's children. He joined the team in 2020 working as the COO of Marketing and Social Media Outreach. He unfortunately passed away in March 2022 after a very short battle with brain cancer. Alex is deeply missed every day and his joyful spirit lives on in all of our hearts.